Plaster products can greatly enhance the look and appearance of a home. With their ability to make a home look elegant and beautiful, plaster products have become the preferred choice of countless people all over the world. While plaster products are used for aesthetic purposes, there are many other benefits of using plaster products.
Durability is one of the most important factors that have contributed to the popularity of plaster products. With their durability, plasters products can survive for many, many years. However, over time, certain wear and tear or accidental damage is unavoidable. It's not uncommon to see damaged plaster products in residential and commercial buildings.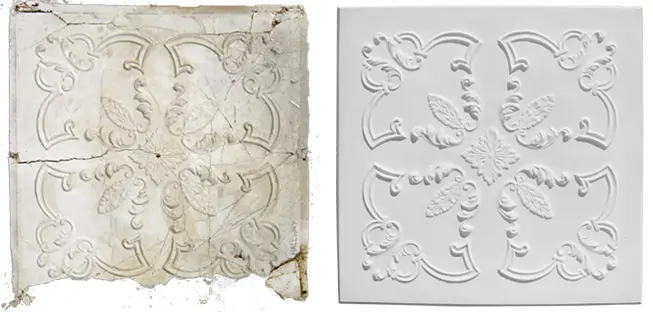 When it comes to renovating or extending a home, one of the biggest challenges faced by people is to find the identical plaster products. Over a period of time, the construction of some plaster products designs may even be discontinued. Moreover, many plaster products get damaged over time and restoring them to their original shape and design may prove to be a difficult task. This is where the services offered by a reliable plaster products reproduction service provider may prove to be very useful.
As one of the leading names in the industry, Allplasta specialises in providing top-quality handcrafted plaster products to its customers. We also offer a very popular Plaster Reproduction service. This offers a very useful option to those who are renovating or extending their homes. We specialise in reproducing any damaged or discontinued plaster products. With our ability to replicate almost any profile including ornate plaster cornices, we ensure that all damaged plaster products are restored to their original design and condition. By paying attention to minutest details, we ensure that end product meets the expectations and requirements of our clients.
Working with a commitment to excellence, we ensure no harm is caused to original plaster products. Working with a team of qualified and skilful professionals, we ensure that all requirements of our clients are met in a convenient manner. We make it easier for our clients to restore any plaster products to their original condition at an economical price. Our top quality plaster reproduction services have been used by countless clients including architects and property developers. Focusing on customer care, we ensure that best results are provided to our clients. For more information on plaster reproduction and other related services, give us a call on (02) 9627 6550.