One of the best ways to improve the look of your home is with beautiful plaster products to enhance the décor and give your designs that professionally finished look. Decorative plaster cornices and mouldings, whether it is plaster cornices or decorative wall panels, will enhance any room, and there is a design to suit any style you may have. Being easy to install and maintain is another attraction for plaster cornices and mouldings, there really is no excuse for not having them!
Plaster cornices and mouldings remain popular today providing a compliment to any style of home, with patterns and more understated designs providing a finishing touch for everything from the traditional to the ultra-modern, they are the perfect way to finish off any room. Genuine plaster mouldings also have the benefit of being very long lasting, because they use the same material as the adhesive used to fit them, any imperfections can be repaired by simply brushing plaster onto the moulding, smoothing it out with a damp sponge, in this way any joints in your mouldings can be filled smoothly and kept in perfect condition for many years.
With plaster cornice and mouldings still fitted to houses hundreds of years old and looking as pristine as the day they were fitted, decorative plaster comes with proven longevity to go with its fantastic looks and style, and it is these things that lead to many people looking for cornice suppliers and manufacturers of decorative plaster products in general for many projects, and this brings us to take a look at how plaster cornices and mouldings are purchased.
When it comes to purchasing decorative plaster mouldings, like everything else, purchasing online has grown in popularity, and whether it is art deco cornice or other plaster cornice profiles, many people are looking at online solutions for their product needs. There is no secret why, being able to take your time, view all the products you wish at your leisure and have your final choice delivered to your door is an attractive proposition, but not all online shopping experiences are the same.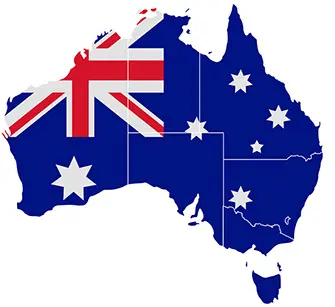 When buying plaster products online there are a few things to consider, quality, choice and delivery. We think our entirely in-house and handmade plaster products are the best you can find, and with over 700 products available, plus the ability to recreate your existing designs through our specialist service, there is enough choice for anyone.
Delivery can be an issue with finely detailed objects like plaster cornices and mouldings, but we take extreme care to pack everything safely and securely and deliver to the Sydney metro area, including Blue Mountains, Central Coast, Bowral, Bathurst & Wollongong. We also ship our products around Australia and to various overseas countries, and in all cases ensure everything is packaged to arrive in perfect condition.
We take customer service very seriously, and because all our plaster products are handmade we maintain our high standards whatever size of order, testament to this is the many repeat customers we enjoy throughout Australia, who return again and again for their plaster cornices and mouldings.